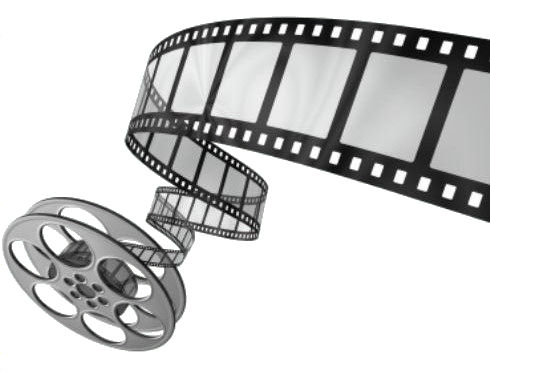 See recent release films in high definition at Arkendale Community Hall. Films are usually shown on Friday evenings, 7.30pm, doors opening at 7pm.

Sound enhanced by Hearing Loop facility. Bar with drinks, refreshments and ices on sale during the evening.

Due to the continuing Covid-19 situation, we are currently restricting the audience to 30 people. As a result we are asking you to book your place at the showing in advance. If there are sufficient numbers beyond the first 30, for any showing, we will consider holding a second showing for that film.

BOOKING FOR FILMS

Please either email Gavin at gavin@ibew.co.uk, with subject "Arkendale Films" giving the name(s) of the attendees and the film night(s) required, or telephone 01423 341945 - if leaving a message, please give your name(s) and your phone number.
Please do not attend if you, or a member of your household, have any cold, flu or COVID type symptoms, and please let us know if you are not coming for any reason so that we can offer your place to someone else.

Do feel free to suggest titles for future films!
---
Previous showings
| | |
| --- | --- |
| January 2022 | No Time To Die |
| December 2021 | Knives Out |
| March 2020 | Official Secrets |
| February 2020 | Downton Abbey |
| January 2020 | Rocketman |
| December 2019 | Collette |
| November 2019 | Yesterday |
| October 2019 | Wild Rose |
| September 2019 | Red Joan |
| July 2019 | Fisherman's Friends |
| June 2019 | Can You Ever Forgive Me |
| May 2019 | Bohemian Rhapsody |
| April 2019 | A Star is Born |
| March 2019 | Dirty Dancing |
| February 2019 | The Little Stranger |
| January 2019 | The Bookshop |
| December 2018 | Mamma Mia - Here We Go Again |
| November 2018 | Lady Bird |
| October 2018 | The Guernsey Literary and Potato Peel Pie Society |
| September 2018 | Three Billboards Outside Ebbing, Missouri |
| July 2018 | Phantom Thread |
| June 2018 | The Post |
| June 2018 | Darkest Hour |
| May 2018 | The Greatest Showman |
| April 2018 | Film Stars Don't Die in Liverpool |
| March 2018 | Victoria & Abdul |
| February 2018 | Hidden Figures |
| December 2017 | My Cousin Rachel |
| November 2017 | Lion |
| October 2017 | Viceroy's House |
| September 2017 | Their Finest |
| July 2017 | La La Land |
| June 2017 | Doctor Strange |
| May 2017 | Allied |
| April 2017 | The Light Between Oceans |
| March 2017 | The Girl on the Train |
| February 2017 | Bridget Jones's Baby |
| January 2016 | Love and Friendship |
| December 2016 | The BFG |
| December 2016 | Jason Bourne |
| November 2016 | Casablanca |
| November 2016 | Eye in the Sky |
| October 2016 | Florence Foster Jenkins |
| September 2016 | Suffragette |
| September 2016 | The Jungle Book |
| July 2016 | Joy |
| June 2016 | Dad's Army |
| May 2016 | Bridge of Spies |
| April 2016 | The Lady in the Van |
| March 2016 | Spectre |
| March 2016 | Brooklyn |
| January 2016 | Mr Holmes |
| December 2015 | Inside Out |
| November 2015 | Suite Française |
| October 2015 | Far from the Madding Crowd |
| September 2015 | Second Best Exotic Marigold Hotel |
| June 2015 | Testament of Youth |
| May 2015 | Mr Turner |
| April 2015 | The 100 Foot Journey |
| April 2015 | Jesus Christ Superstar |
| March 2015 | Gone Girl |
| February 2015 | What We Did on Our Holiday |
| January 2015 | A Most Wanted Man |
| December 2014 | Frozen |
| November 2014 | The Book Thief |
| October 2014 | The Railway Man |
| October 2014 | The Grand Budapest Hotel |
| June 2014 | Celebrating le Tour de France - "A Day Out" and "Velorama" |
| May 2014 | Philomena |
| April 2014 | Captain Phillips |
| March 2014 | Le Weekend |
| February 2014 | About Time |
| January 2014 | The Great Gatsby |
| November 2013 | Summer in February |
| October 2013 | Life of Pi |
| September 2013 | Quartet |
| May 2013 | Les Miserables |
| April 2013 | Skyfall |
| March 2013 | Salmon Fishing in the Yemen |
| January 2013 | The Descendants |
| December 2012 | The Girl with the Dragon Tattoo |
| October 2012 | The Iron Lady |
| September 2012 | The Best Exotic Marigold Hotel |
| May 2012 | War Horse |
| March 2012 | Tinker, Tailor, Soldier, Spy |
| January 2012 | The Ghost |
| November 2011 | Made in Dagenham |
| October 2011 | True Grit |
| July 2011 | Calendar Girls |
| April 2011 | The King's Speech |
| January 2011 | Sherlock Holmes |
| December 2010 | Shrek Forever After |
| November 2010 | Mamma Mia |