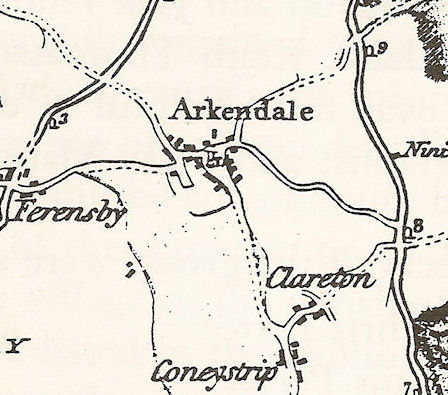 The Parish Council has responsibility devolved from central government via the North Yorkshire and Harrogate Councils, to look after and manage the local aspects of community life that are not covered by the broader borough, county and national bodies. They will also, on behalf of the community at large, or individual parishoners, liaise with and lobby these and other bodies to obtain suitable outcomes in the parish.
These responsibilies include planning applications, highways, public buildings and seats, litter and fly-tipping, parish projects, grants and rights of way. Many others exist, but are generally not relevant to our small, rural parish.
| | | |
| --- | --- | --- |
| Jon West (Chairman) | jon.west@jonwest.co.uk | |
| Karen Mullen (Vice-Chairman) | karenjanemullen@gmail.com | YLCA |
| Peter Houseman | caroline.houseman@btinternet.com | Fly Tipping; Footpaths |
| Oliver Quarmby | oliver.quarmby@hotmail.co.uk | Planning; AWRP Community Fund |
| Mark Robertshaw | mjgrobertshaw@hotmail.co.uk | Police liaison; highways |
| Emma Barker | clerk@arkendale.org.uk | |
| Peter Topham | non-councillor | AWRP Liaison Committee |
The vacancy is for the role of Parish Council Clerk/Responsible Financial Officer
2.5 hours a week which can be worked flexibly
Element of evening work, principally attendance at 5 meeting per annum.
The Clerk will need to work from home (a laptop and printer is provided)
Main duties include - responsibility for managing the PC finances, current precept being £2,600, setting meeting agendas and taking minutes at the meetings of the Parish Council, updating policies and procedures in line with current legislation, dealing with correspondence.
Previous experience helpful but not necessary (the current clerk is happy to support with training if needed).
Any interested person should contact the Chair, Mark Robertshaw, in the first instance at the email address above.
Tue 17th September 2019
Tue 19th November 2019
Tue 21st January 2020
Tue 17th March 2020
Tue 19th May 2020 (AGM + Village meeting)
Arkendale Coneythorpe & Clareton Parish Council,
Arkendale Community Hall,
Moor Lane,
Arkendale,
North Yorkshire
HG5 0RF