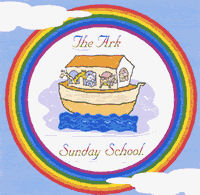 Welcome to 'The Ark' Sunday Club. We meet one Sunday a month at Arkendale Community Hall, from 10.00am to 11.00am.
Come and join us for Bible stories, drama, arts and crafts, singing and baking.
Meetings are advertised in the Link parish magazine and on this website
What's On
All children (and carers) are welcome!
Contact Rachael - 07919 026498 or email
rbeckley@gmail.com